100 Stories of Growth in the media
As the 100 Stories of Growth campaign gains momentum, our message is reaching more and more people across the UK. And the campaign is being recognised by the media.
Check out the latest media coverage of the campaign.
A growth or scale-up entrepreneur's journey is often a story of great optimism, enthusiasm and boundless energy early on. Their business has typically succeeded at the start-up phase: the business model is proven, revenues are flowing in and even more growth is on the cards. So what's not to celebrate?
---
The World Health Organisation has recognised burnout as an illness, which is important for improving understanding of the relationship between work and wellbeing. Guy Tolhurst updates its 20,000 readers about the latest Mindful Investor event and the forward-thinking investors who are leading the way.
---

Guy Tolhurst is an entrepreneur, author and small business champion. He runs three small businesses that help investment to flow into growing companies, and this year will host the first Growth Finance Awards, celebrating the lenders that offer 'more than finance' to SMEs.
---

Guy Tolhurst announces the launch of Mindful Investor in CityAM, explaining the benefits of creating a more inclusive and supportive business culture.
---

Guy Tolhurst, leader of a new mental health initiative for businesses, on the mental and emotional toll entrepreneurship can have, and why we need a rethink on investor support.
---
"In the same way our sporting stars do, I passionately believe founders need the right people, tools and support around them to perform at their best on a national or global stage; and the courage to openly discuss the pressures and challenges they face to sustain growth in this competitive environment," says Guy Tolhurst.
---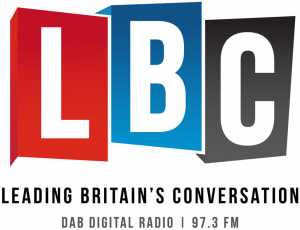 Guy Tolhurst speaks to Iain Dale about the pressure, stress and anxiety that come with external funding for a business. He discusses the How they did it book and the upcoming Mindful Investor initiative. Listen to their frank conversation about founders' and CEOs' mental health and how important mentorship is for budding entrepreneurs.
---

SME champion Guy Tolhurst touches on the fragile relationship between founder and shareholder, and how understanding pressure is key to growth.
---

An entrepreneur from Richmond has released an inspiring and motivational coffee table book which details candid stories of business and personal growth from 100 founders and CEOs.
---

100 Stories of Growth: How they did it has made the select list of CEO Today Magazine.
---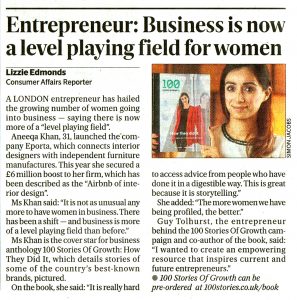 Ahead of the publication of the How they did it book, eporta founder Aneeqa Kahn explains why she believes it's been important to profile women founders, bringing their inspiring stories to a wider audience of entrepreneurs.
---
On the brink of divorce, destitution and despondency: Entrepreneurs share their darkest hours as a part of Don't Lose It initiative, powered by the 100 Stories of Growth campaign.
---

Guy Tolhurst asks: 'Shouldn't investors also be asking how much sleep their whizz-kids are getting?'
---

Using his personal experiences and the founders' stories shared with the 100 Stories of Growth campaign, Guy Tolhurst addresses the flaws of relationships between investors and business leaders and offers solutions to the issue.
---

Speaking to talkRADIO, Guy Tolhurst shares a personal account of his mental wellbeing struggles while running three businesses. He reveals the findings of the 100 Stories of Growth campaign's wellbeing and mental health survey of founders. Tolhurst also talks about the support they need and explains how social expectations can affect business founders' mental health.
---

Guy Tolhurst talks to the Telegraph about how being an SME founder put a strain on his mental wellbeing. He also discusses the impact of the 100 Stories of Growth campaign on promoting mental health awareness among entrepreneurs.
---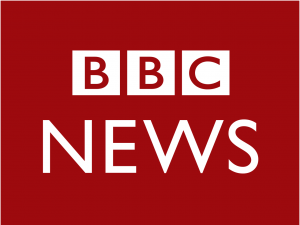 Guy Tolhurst shares his personal story with the BBC of how being a business founder has affected his mental health to break the taboo about entrepreneurs' mental health issues.
---

One quarter of British entrepreneurs say that growing their business has affected their mental health, and 8% have sought medical advice, a new study by Intelligent Partnership reveals.
---

Founders of some of the UK's top high-growth businesses used World Mental Health Day to share the personal toll that building a successful company has had on their wellbeing.
---

The Don't Lose It Initiative, encouraging entrepreneurs to be more open about the challenges they face, launches today ahead of World Mental Health Day.
---

SME leaders must find the right capital to help their business grow, says mentor and SME champion Guy Tolhurst.
---
Julie Chen, co-founder of the Cheeky Panda, one of the companies showcased in the 100 Stories of Growth campaign, shares her top tips on how to successfully raise money via crowdfunding.
---
Guy Tolhurst talks about the business lessons he learnt from quitting his studies and why building emotional resilience is so crucial for new entrepreneurs. He also shares takeaways from the 100 Stories of Growth campaign.
---
In a guest column, Guy Tolhurst explores self-belief, the investment runway and emotional wellbeing in the UK's growth company community.
---

Sky News' Sunrise journalists invited Guy Tolhurst and Rachel Carrell from Koru Kids to talk about female business founders. They discussed how female priorities are different from those of male leaders and highlighted the differences in investment between male- and female-led businesses.
---
Business Matters talks to Guy Tolhurst about who inspires him in business and what he'd do if he could turn his business clock back. He also introduces 100 Stories of Growth campaign and gives advice to start-up and scale-up businesses.
---
London Live interviewed Guy Tolhurst and Rachel Carrell from Koru Kids, featured in the campaign. They talk about our preliminary research findings and challenges that start-ups face on their journey to scale up.
---
Guy Tolhurst shares tips and guidance for scaling-up companies while announcing the launch of 100 Stories of Growth Campaign.
---
ES announces the launch of the campaign.