How they did it – learn from the scale-up champions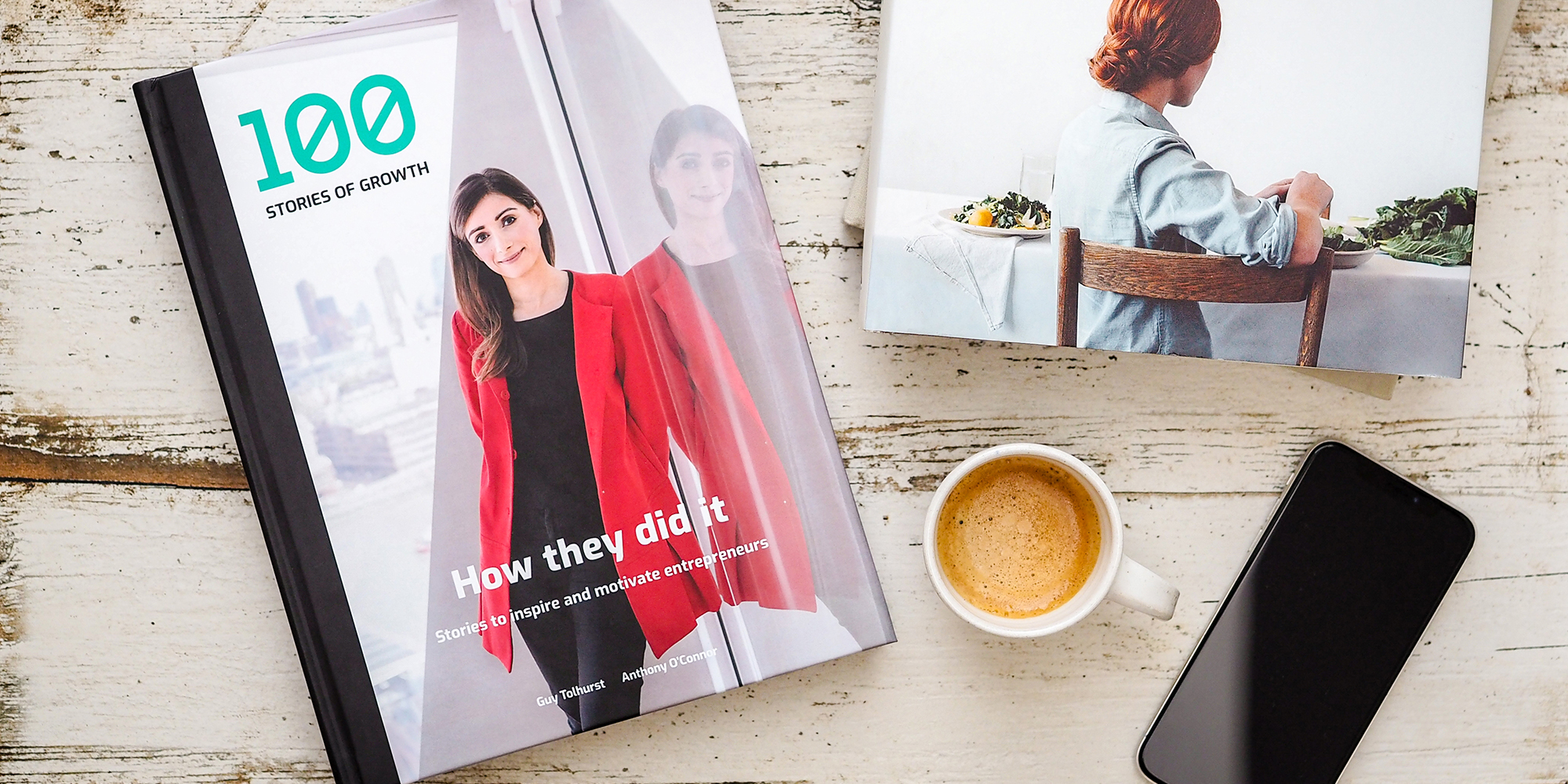 Hot off the press. We're super excited that we've just published our inspiring and motivational book called How they did it. It's full of amazing entrepreneur stories, tales about navigating work's peaks and troughs and facing up to some of the toughest challenges life can throw at you.
How they did it is a beautifully designed coffee table book that will certainly look great in any office or reception. It's packed full of first-hand, authentic insights that some of the UK's most promising entrepreneurs have shared with us. They really are a must-read for anyone in the SME looking to drive business growth.
Grow your business with renewed confidence
Do you have what it takes to scale a successful business in the UK today? Find out from expert entrepreneurs how they've created great ideas, added a magical mix of capital and then scaled to impressive heights.
The 100 Stories of Growth campaign has interviewed over 250 company founders and business leaders. Crucially, we've investigated how they've combined emotional, human, intellectual and financial capital to make their business shine. Every story is unique.
Diverse stories packed full of advice
From Glasgow to Guildford and all across the UK, entrepreneurs in sectors as diverse as artificial intelligence, edtech, fintech food & drink, the creative industries and real estate reveal their tactics, tips and game plans.
• Find out what pitfalls to avoid
• Make sure you're emotionally prepared for a journey of a lifetime
• Create long-lasting great relationships with the best professionals
Featuring in the media
Sky News, the Evening Standard and many enterprise and trade titles have featured How they did it. CEO Today listed this exciting book as number one of their top-10 inspiring reads for 2019.
Here's what the SME community has been saying about the book:
We are grateful to these innovators for their vision, their resourcefulness and their determination. We embrace their entrepreneurial spirit, their inventiveness and their resilience and thank them for their contribution to our society.

Guy Rigby, Head of Entrepreneurial Services, Smith & Williamson

CEO Today, January 9, 2019
It is really hard to access advice from people who have done it in a digestible way. This book is great because it is storytelling. And the more women we have being profiled, the better.

Aneeqa Kahn, Co-founder of eporta and featured cover story

Evening Standard, December 19, 2018
Testimonials from movers and shakers
Some of the most impressive founders with superb track records in the UK's SME community have shared their views on How they did it.
Bold, brave and thought-provoking. The most inspiring bedtime reading for entrepreneurs.

Mike Harris, Founder Egg and First Direct
A must-have for anyone who wants to grow their business and is considering investment.

Simon Rogerson, Co-founder and CEO, Octopus Group
How they did it is available to order online today. You can even personalise or brand the book for your audiences and network. Click here for more details.
Join the 100 Stories of Growth campaign as we continue to explore how fast-growth companies are using financial, human, intellectual and emotional capital to successfully scale.
Follow us on Twitter to be the first to find out new and inspiring stories @100stories