Postcards from the heart: entrepreneurs reveal their darkest moments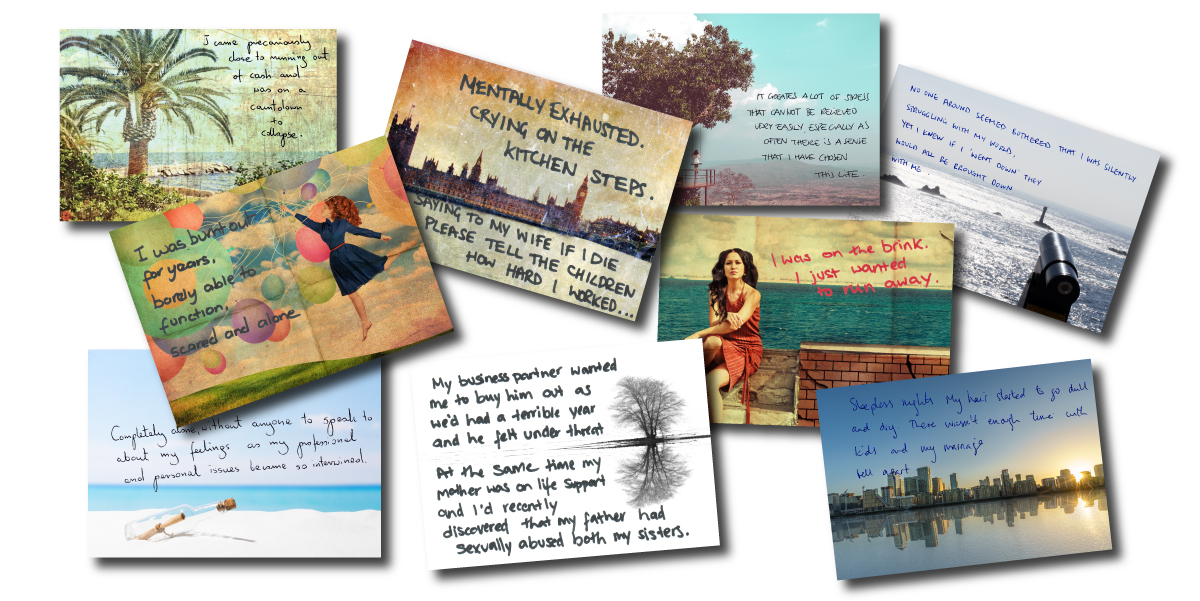 As part of our focus on World Mental Health Day, we have released a series of postcards to highlight a selection of the darkest moments that some UK entrepreneurs have shared with us.
Many founders have been extremely candid and brave about communicating some of the toughest experiences that they have faced. So, today, we're launching our Don't Lose It initiative to raise awareness and help improve support for the SME entrepreneur community.
We've chosen the postcard series to convey to the wider UK business community just how prevalent mental health challenges are. And we want to send a message to everyone in the SME community that founders are not alone and to encourage more often-avoided conversations.
These postcard convey real-life, heartbreaking consequences for entrepreneurs who are running a fast-growth business.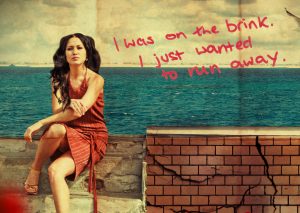 Mindful investors: wellbeing champions?
The Don't Lose It initiative, encourages all parts of the investment community to have a much-needed and transparent discussion about the pressures of building a high-growth business.
We are also asking the wider investment industry – from angel investors to VC funds – to take responsibility for founder wellbeing and be more Mindful Investors.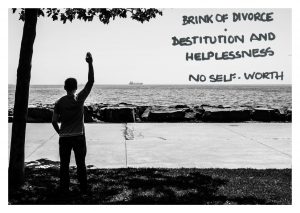 Creating a framework for mindful investment
So as part of the Don't Lose It initiative, we're bringing together both the investment community and entrepreneurs to explore the topic from both sides in a series of workshops.
Following this, we'll create a framework for best practice within the industry to encourage the investment community to commit to being more mindful and taking action long term.
The Don't Lose It manifesto will comprise a list of actionable points and a kite mark for Mindful Investors. We hope that the investment community can adopt this kite mark to acknowledge their responsibility and make a positive difference to the wellbeing of their founders and their workforce.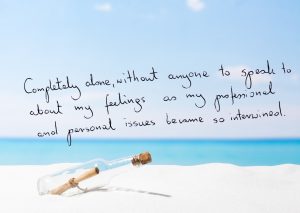 Also, we encourage founders to have an honest think about when best to take on external capital, from whom and why. Always taking time to weigh up the personal risk-reward equation.
Not all capital is created equally and there's more than simply financial capital to consider – emotional, intellectual and human capital all play a part in business and personal growth.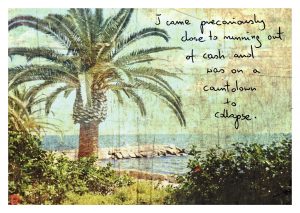 We are not alone and help is at hand
Reading these postcards of real-life situations is not easy. Some of you may have been directly affected by these issues while others haven't been impacted thankfully. But chances are you know someone who has.
We'd like to thank everyone for helping us to lift the veil on mental health and wellbeing among entrepreneurs. We hope more debate will in turn help to create a meaningful and supportive forum for all.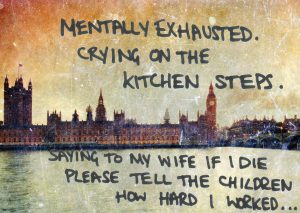 If you have been affected or might know someone that has please share this article with them or take part in this ongoing confidential research study: www.100stories.co.uk/DontLoseIt
As part of the 100 Stories of Growth campaign we will be producing a full report of our research findings later in October. This will cover our key research findings about emotional, human, financial and intellectual capital at work today in the SME community.
Join the 100 Stories of Growth campaign as we continue to explore how fast-growth companies are using financial, human, intellectual and emotional capital to successfully scale.
Follow us on Twitter to be the first to find out new and inspiring stories @100stories