Equal opportunities, shared success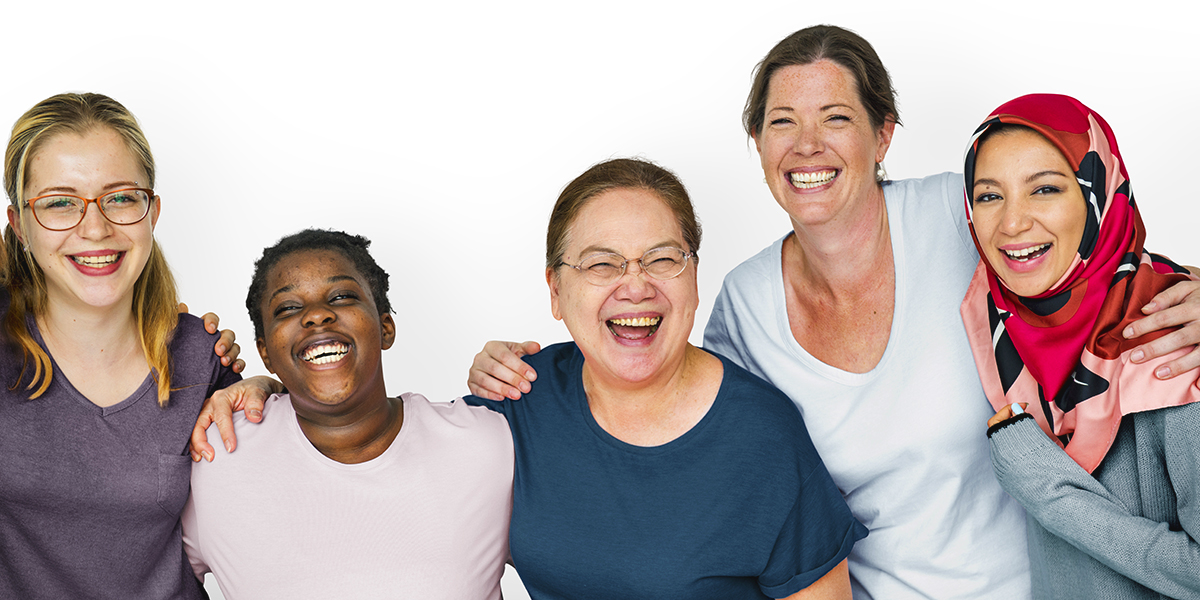 Allergy-friendly snacks, advances in edtech and cutting-edge tech-powered marketplaces. Female founders have broken ground in countless sectors thanks to great fresh ideas and freely available technology. Join us in celebrating successful entrepreneurs on International Women's day on March 8.
Success is liking yourself, liking what you do, and liking how you do it.

Maya Angelou
Though the UK has never been more favourable for business pioneers, there is still a gender imbalance when it comes to access to funding.
Our research shows that only 36% of women entrepreneurs have secured equity to grow their business compared with 82% of men. A staggering 40% of women (18% of men) face difficulties in knowing where to source equity from.
At the same time, our campaign supporter British Business Bank tells us that only 1% of the available venture capital in the UK goes to all-female teams. BBB estimates that it will shockingly take 25 years before women account for just 10% of available VC funding in the UK.
The 100 Stories of Growth campaign is committed to redressing the gender imbalance in business and supporting women entrepreneurs. We want to help create a diverse and balanced business community, where every budding entrepreneur with a great idea can thrive and realise their ambitions.
Opportunity and success should be based on merit and market validation, not someone's characteristics.
To celebrate International Women's Day we want to recognise the women entrepreneurs who've shared their great stories of growth with the campaign and thank them for their contribution to the UK economy.
We hope these business leaders will inspire and motivate their peers and future generations of ambitious entrepreneurs.
Diamond Logistics: Kate Lester
Kate Lester took advantage of the collapse in the same-day courier market to scale Diamond Logistics. Over the last 20 years, the company has grown from a lifestyle SME to successful scale-up with an ambition to hit £100m revenue mark. [Read Diamond Logistics's story]
Rated People: Celia Francis
Rated People uses innovative tech to solve a very analogue problem and help UK households find trustworthy tradespeople to do maintenance and home repairs. CEO Celia Francis extols the virtue of entrepreneurs helping and supporting each other. [Read Rated People's story]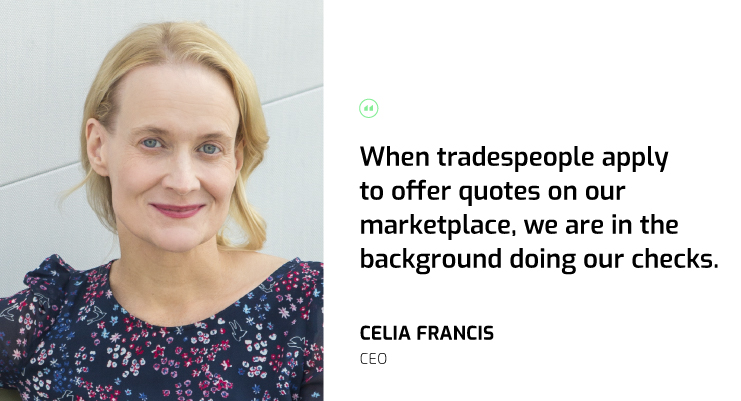 Koru Kids: Rachel Carrell
Rachel Carrell set up her innovative nanny-sharing service out of her own frustration at finding quality, reasonably priced childcare in her local area. Using SEIS she started to grow Koru Kids after only a year. [Read Koru Kids's story]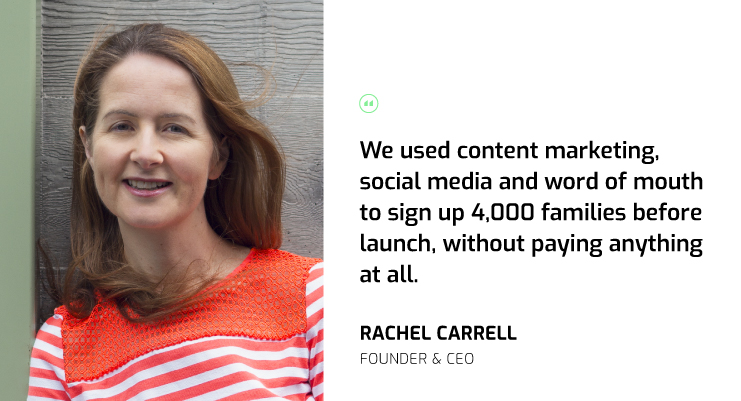 Century Tech: Priya Lakhani
Priya Lakhani's Century Tech uses Artificial Intelligence to raise student education standards in the UK. The company successfully merges attractive financial returns with "fuelling a positive and exciting development in society". [Read Century Tech's story]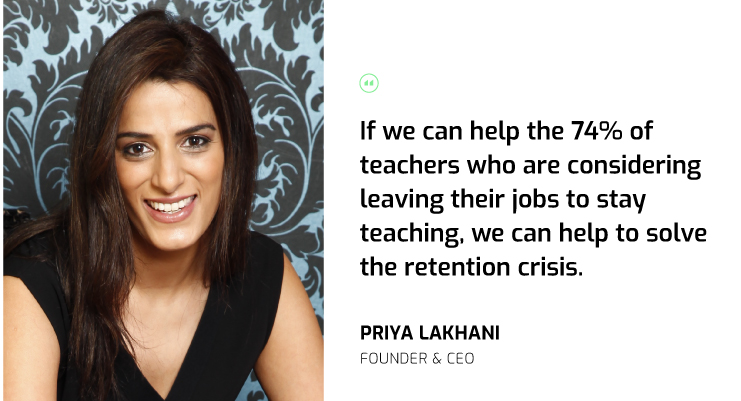 Upper Street: Julia Elliott Brown
Thriving after folding your company is one of the most difficult things to accomplish. Julia Elliott Brown uses lessons she learned when an unforeseen financial crunch led her to close her fashion-tech Upper Street to support women entrepreneurs with equity fundraising coaching.  [Read Upper Street's story]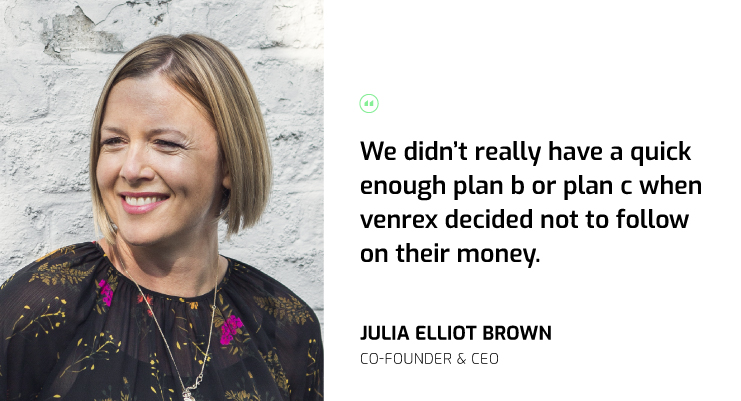 ToucanBox: Virginie Charlès-Dear
Unable to find creative activities for her own children, Virginie Charlès-Dear created £6 fun kits delivered straight to parents' letterboxes. Now ToucanBox is one of the fastest-growing edtech companies in the UK. [Read ToucanBox's story]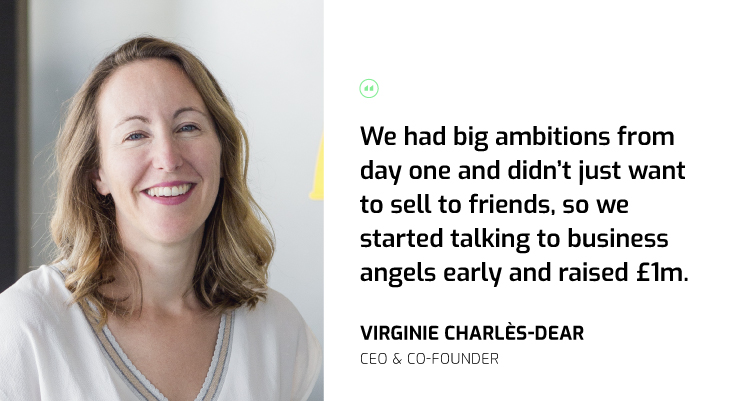 Raishma: Raishma Islam and Lynn Woodward
Unique fashion designs, extraordinary embroidery and styling, and a loyal VIP customer base were at the heart of Raishma creating high-quality ready-to-wear garments for a discerning retail market. Non-executive director Lynn Woodward says that SEIS funding was instrumental in the company's expansion. [Read Raishma's story]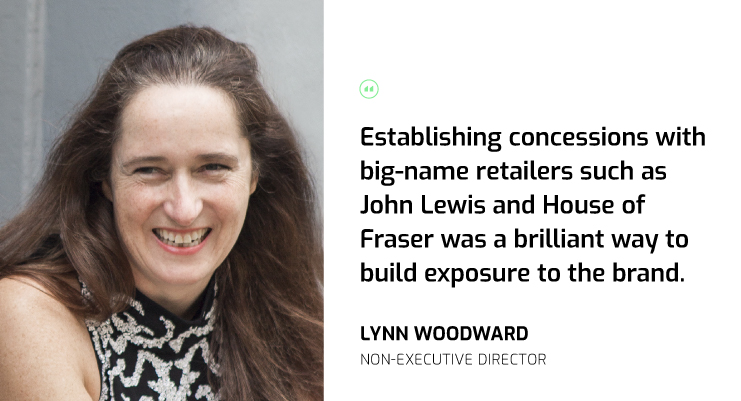 Re:signal: Chelsea Blacker
If you need content that will make it to the top Google search results Re:signal is the place to go. Commitment to attracting the best human capital paid dividends to Chelsea Blacker and Kevin Gibbons, creating impressive revenue growth and landing contracts with leading companies like Expedia and Financial Times. [Read Re:signal's story]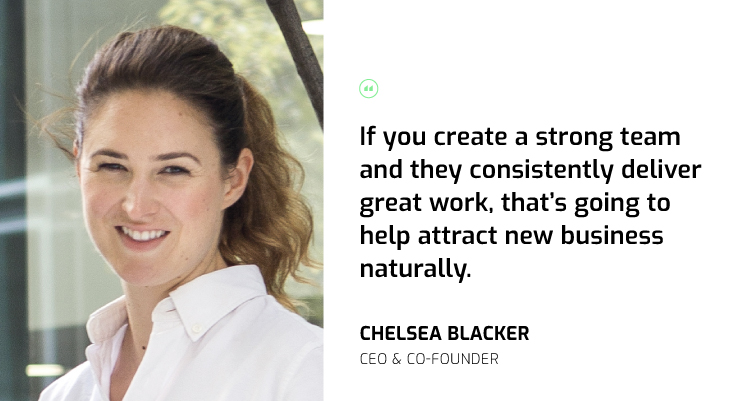 Rachel Jackson London
Rachel Jackson success is an entrepreneurial fairy-tale. From a Sunday stall at London's Spitalfields Market, she has built a brand endorsed by A-list celebrities with a £1m turnover while making a living from her passion. [Read Rachel Jackson's story]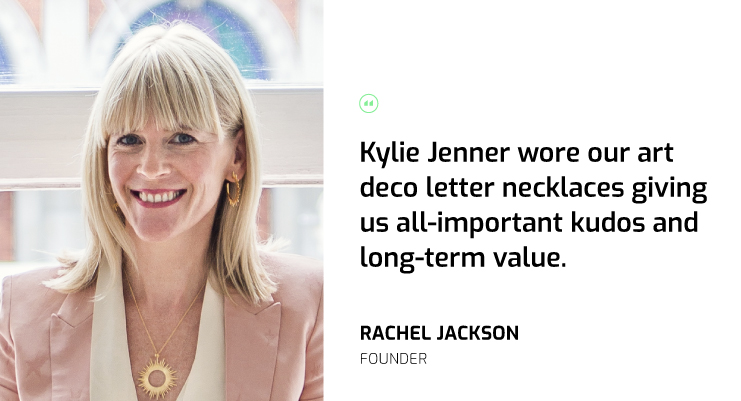 Creative Nature: Julianne Ponan
Flying in the face of rejection from investors, Julianne Ponan has gone a long way from experimenting with recipes in her own kitchen to launching her free-from snacks range at supermarkets. But perseverance has paid off. Now she sells 1m bar in a year at major UK retailers and has her eye on conquering the US market.  [Read Creative Nature's story]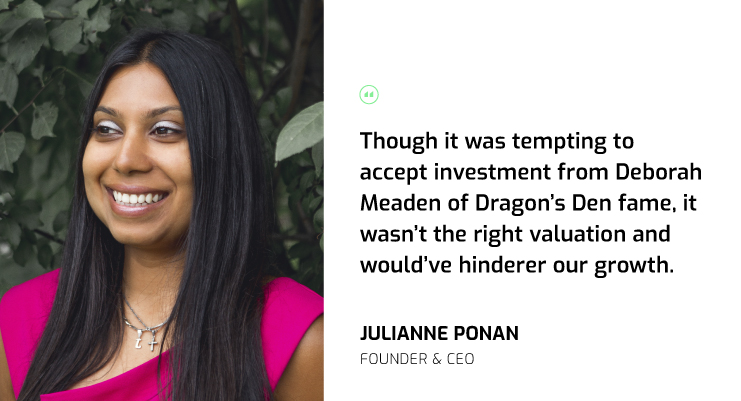 The Cheeky Panda: Julie Chen
The Cheeky Panda's sustainable, hypoallergenic loo paper and tissue products made entirely out of recycled bamboo have captured European consumers' imaginations, helping the company to notch up a £20m valuation in just two years. Julie Chen expects to double The Cheeky Panda's monthly turnover quickly to £200.000. [Read The Cheeky Panda's story]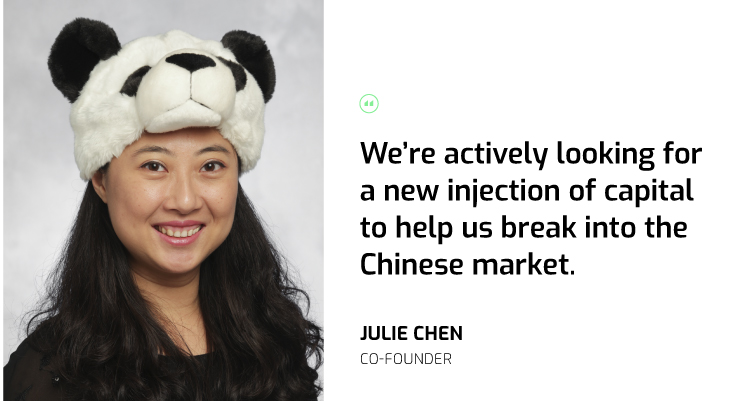 Blaze: Ann Johnson
Blaze breathes fresh air into fire-safety systems for oil and gas industry. Husband and wife team Howard and Ann Johnson set up their business in 2016 from their summer house as an HQ. Their novel ideas caught on and they quickly signed a first £1m deal. The company grew organically and now exports to 14 countries and makes a £5.6m turnover. [Read Blaze's story]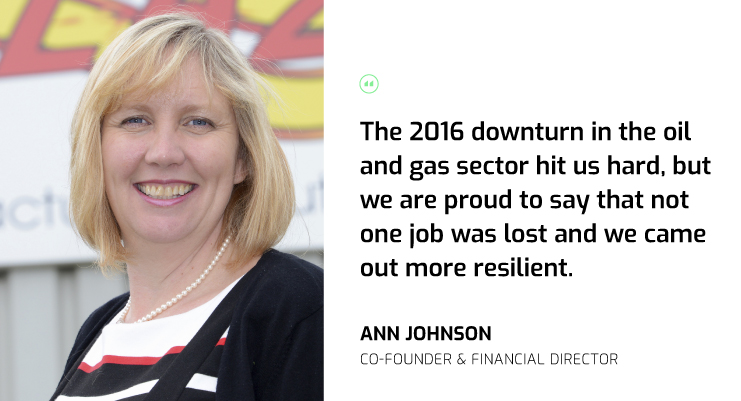 Pjoys: Michelle Morgan
In a crucial moment for her company Livity, Michelle Morgan had to fight a tough battle with depression and anxiety. But confronting the "evil twins" has been a life-changing and enriching process. She now embarks on creating a new business Pjoys more "joyfully and slowly." [Read Pjoys's story]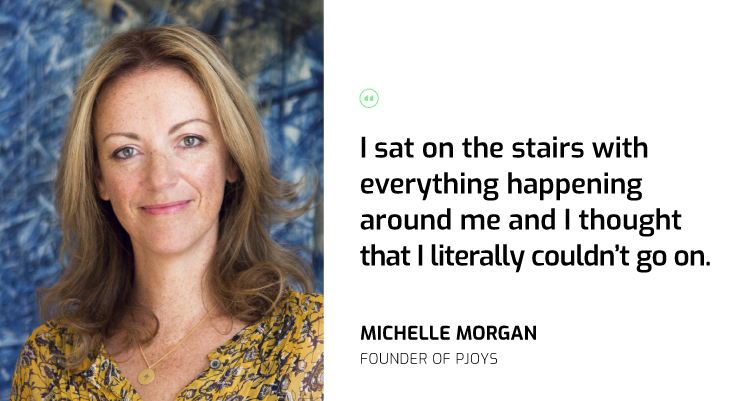 Eporta: Aneeqa Khan
Attracting the best people and creating a work culture that embraces diversity has helped founder Aneeqa Khan to scale eporta to very impressive heights and secure great support and $8m from savvy investors. [Read Eporta's story]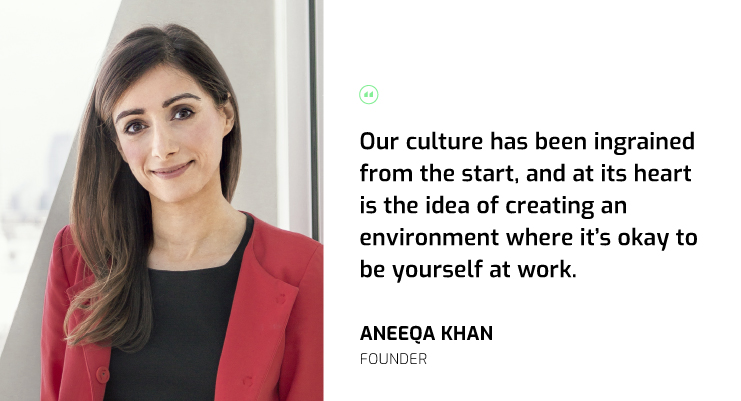 Lantum: Melissa Morris
Melissa Morris is on a mission to provide a remedy to the NHS recruitment pain and help save it £1bn each year. Despite some scepticism about her ambitious plan, Lantum has grown rapidly, and to-date, helped save the NHS over £10m. [Read Lantum's story]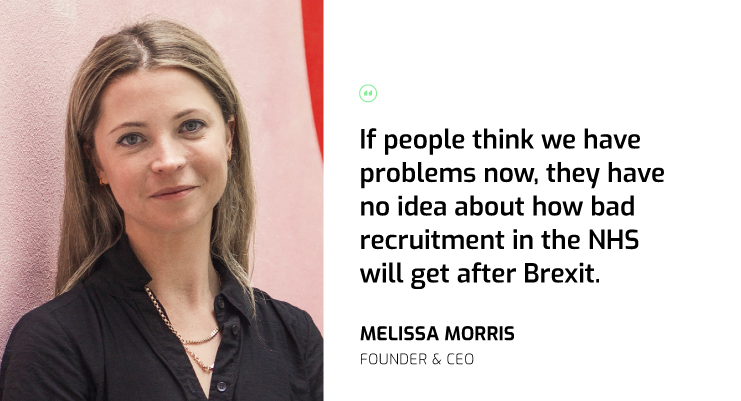 Join the 100 Stories of Growth campaign as we continue to explore how fast-growth companies are using financial, human, intellectual and emotional capital to successfully scale.
Follow us on Twitter to be the first to find out new and inspiring stories @100stories