100 Stories makes a big splash at the London Stock Exchange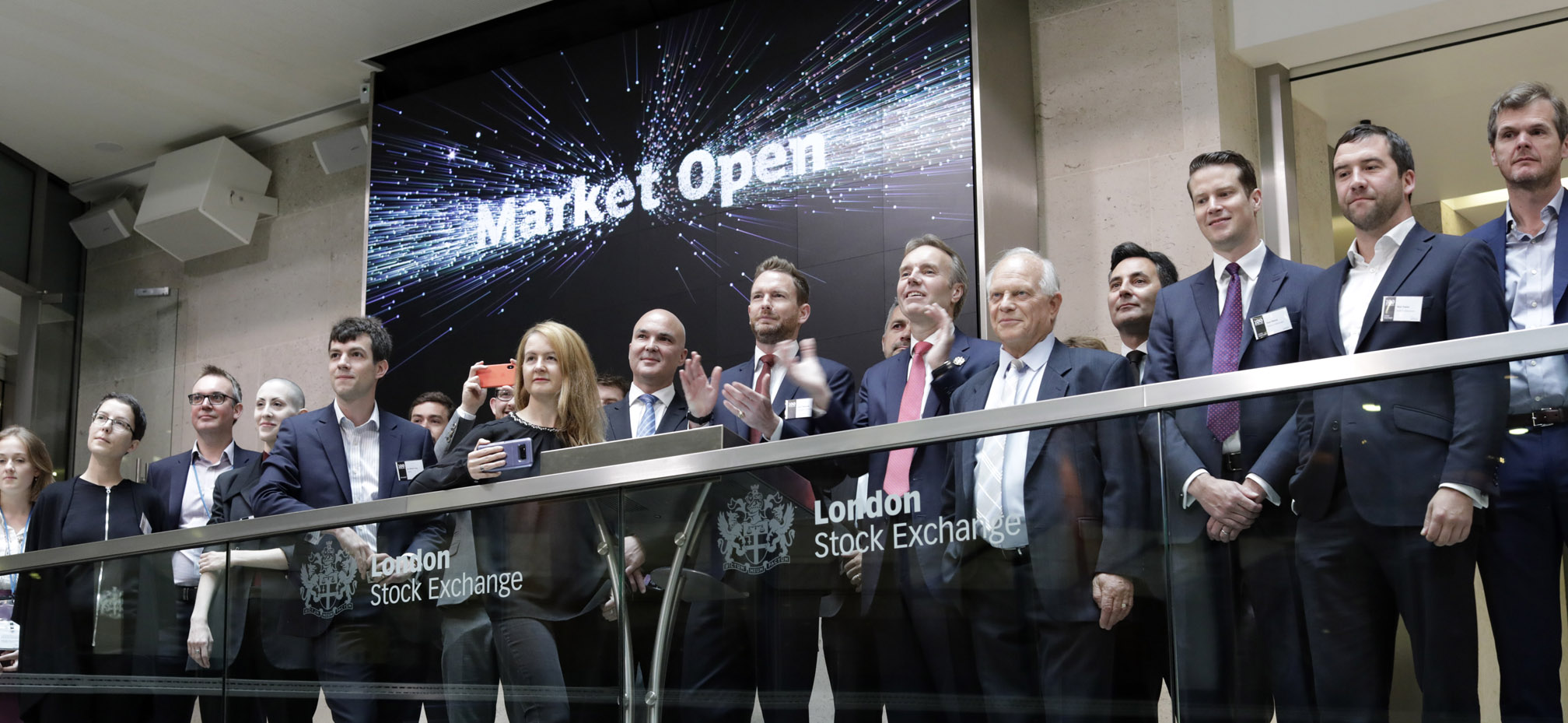 The 100 Stories of Growth campaign reached a great milestone on Wednesday June 6. We opened the market at the London Stock Exchange. Our interim research breakfast briefing played to a capacity audience of invited company founders and scale-up professionals in the London Stock Exchange theatre.
Intelligent Partnership's MD Guy Tolhurst thanked our host Marcus Stuttard, head of AIM, for such a warm welcome for the campaign.
We're thrilled to be working closely with AIM and ELITE and our other forward-looking campaign partners – BGF, Smith & Williamson, The Clubhouse and Beauhurst.

Guy Tolhurst
As an independent and impartial campaign, we've welcomed a stellar group of campaign supporters, advisory board members, and friends from across the private and public sectors.
This is a truly inclusive campaign – open to everyone in the UK SME ecosystem.
Tolhurst continued: "We're placing high-potential UK companies at the heart of what we believe is a much needed 'capital debate', which doesn't just look at financial or patient capital but includes human, intellectual and emotional capital."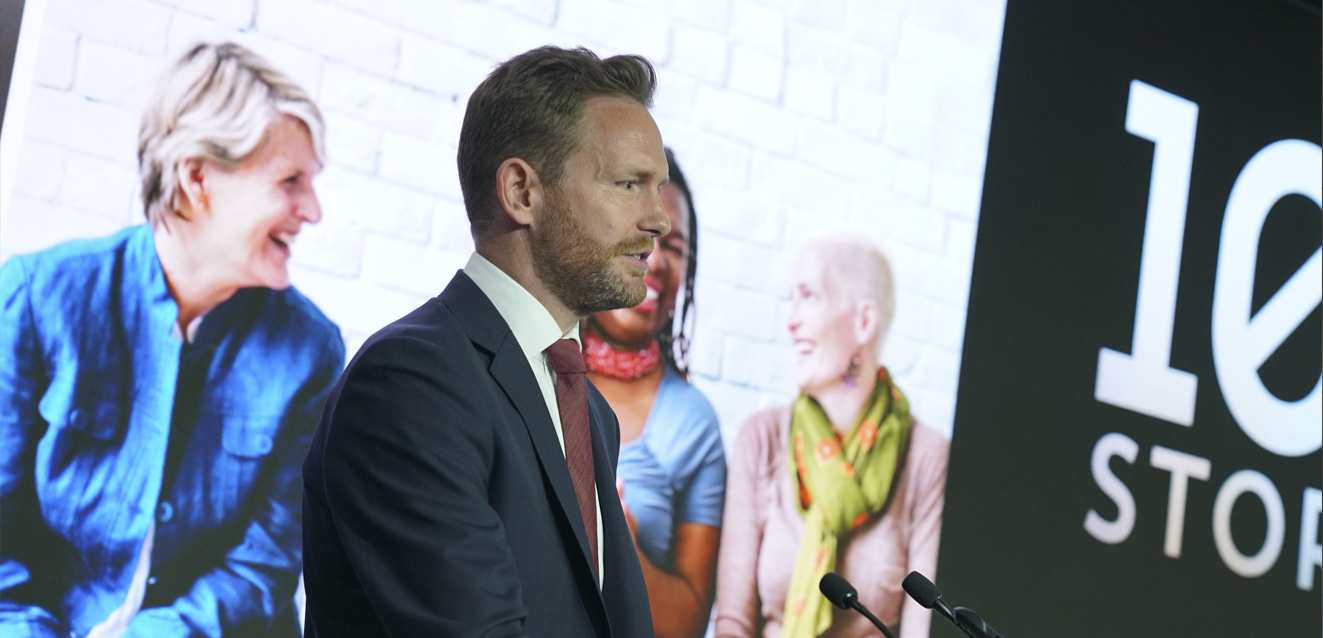 Guy Tolhurst, MD Intelligent Partnership welcomes everyone to the launch event
We were honoured to welcome Andrew Griffiths MP, the scale-up minister. He gave a  keynote speech on the importance of continued focus, support and collaboration across the SME ecosystem to promote improved outcomes for fast-growth UK companies.
A scale-up should be only limited by the ambitions of its founder

Andrew Griffiths, MP
Griffiths also praised 100 Stories of Growth campaign for "providing inspiration for businesses and showing them what's possible with the right resources".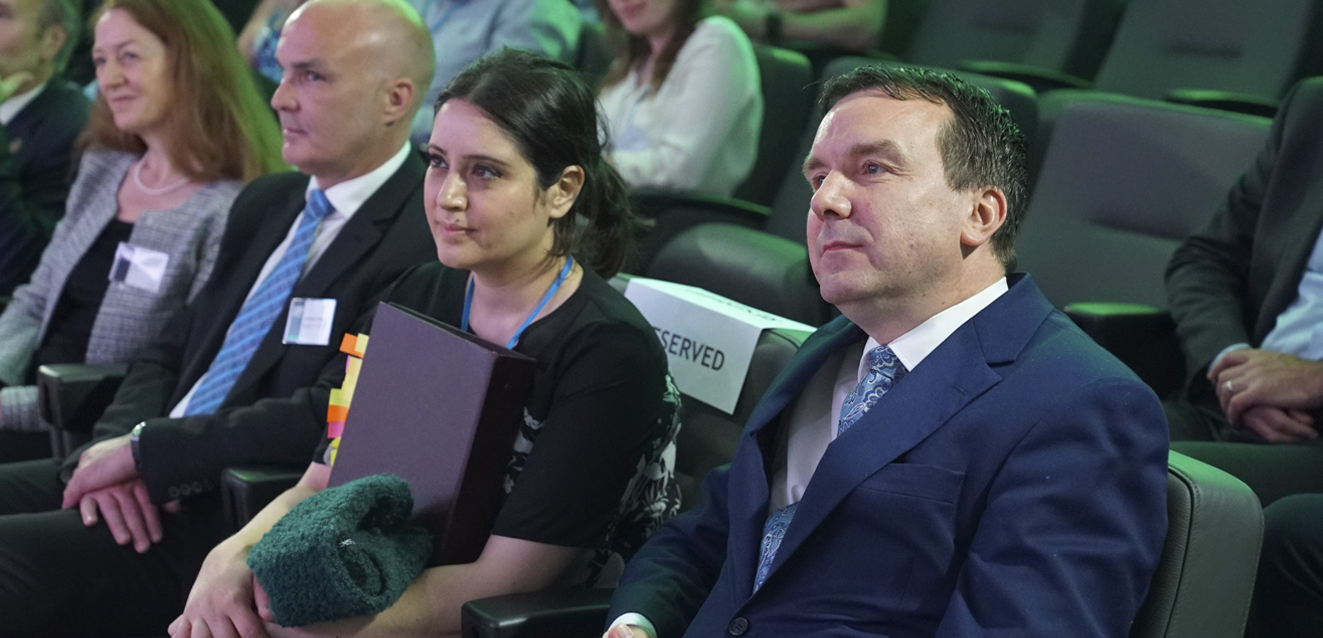 Fast-growth champions
We welcomed a diverse and inspirational panel of fast-growth company founders to comment on the key emerging themes from our research (there's still time for company founders to take part).
Moderated by independent business commentator Declan Curry, the panel represented businesses that touch and improve many of our lives every day.
(Far left to right) Declan Curry, independent business commentator; Rachel Carrell, founder and CEO, Koru Kids; Celia Francis, CEO, Rated People; Simon Hay, co-founder, Firefly; Kris Naudts, founder and CEO, Culture Trip; and Bernhard Niesner, CEO and co-founder, busuu
RACHEL CARRELL, FOUNDER AND CEO, KORU KIDS
Solving a very real challenge that families with children face on daily basis, this high-potential business is scaling fast as the UK's nanny services Airbnb-style provider.
CELIA FRANCIS, CEO, RATED PEOPLE
Using powerful technology and human capital to connect trusted tradespeople with UK householders who need reputable work carried out on their homes.
SIMON HAY, CO-FOUNDER, FIREFLY
Focused on helping the one billion school students around the world to use education technology solutions to improve their educational achievement.
KRIS NAUDTS, FOUNDER AND CEO, CULTURE TRIP
Having recently raised $80m in Series B funding, the company's multi-media content is opening the world of international cultures and travel to a global audience.
BERNHARD NIESNER, CEO AND CO-FOUNDER, BUSUU
The world's largest social network for language learning, the company has attracted more than 80 million users from over 190 countries, growing at over 30,000 new users per day.
The lively and insightful debate oscillated between four themes emerging from our proprietary research: the role of equity and investment in driving growth, female founders, diversity and talent, accessing the right financial capital for growth, and finding the best emotional support and wellbeing for business leaders and their teams.
Read what they discussed on the day »
We're really thrilled that so many of you told us how inspirational and motivational the launch event was. The 100 Stories of Growth campaign is for everyone, for improved outcomes in the SME ecosystem.
Read what business leaders told us on the day »
We'll continue to release more inspiring stories from our diverse 100 Stories. We're working to presenting our complete findings in full in later this year.
Please follow us and take part on Twitter @100stories.